16Mar8:00 pm1:00 amLUCA RAVENNA - 568 LIVE SHOW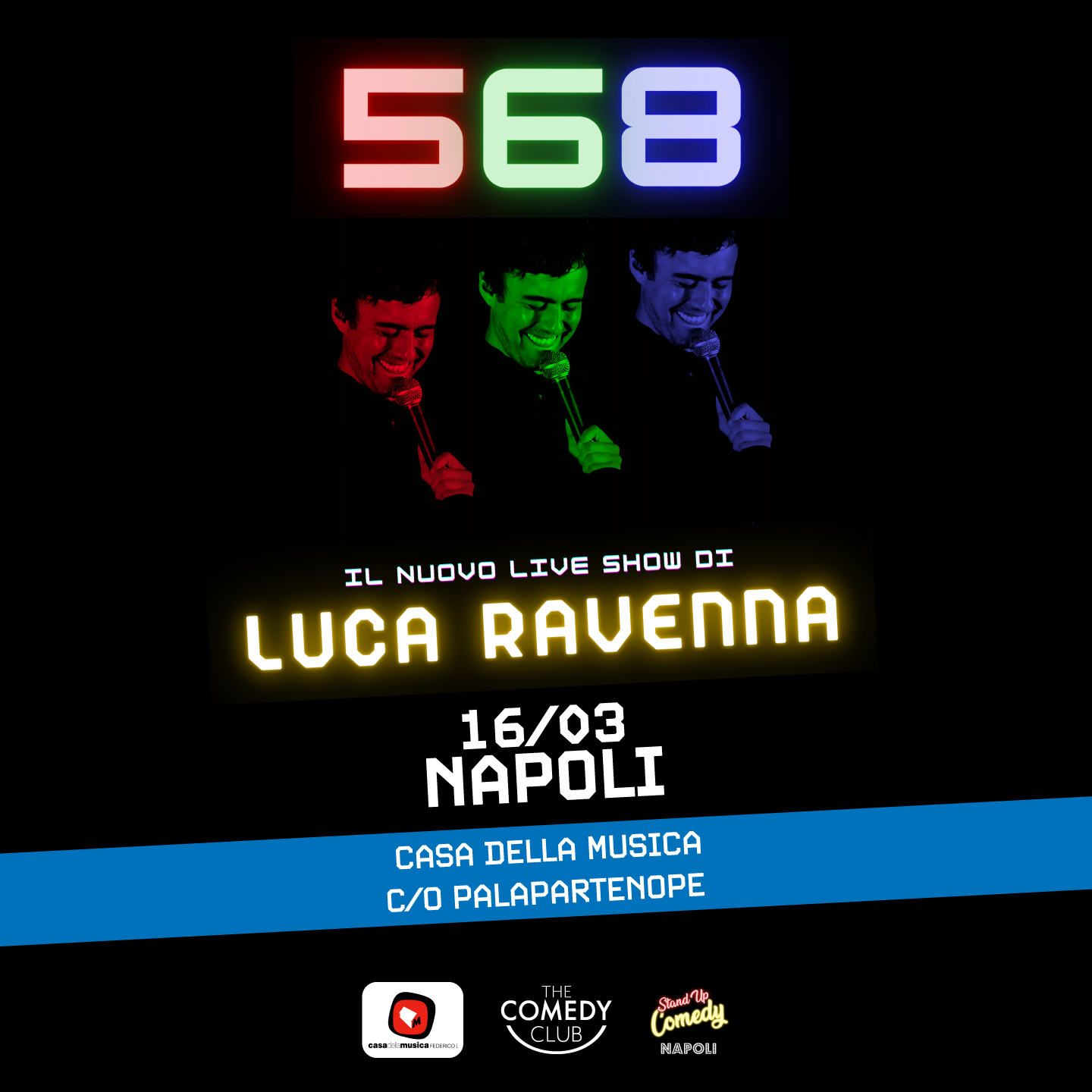 Dettaglio Evento

Autore della webserie "Non c'e` Problema" su Repubblica.it, e` stato autore di "Quelli che il Calcio" su Rai2.
Ha partecipato a Natural Born Comedians e Stand up Comedy su Comedy Central.
Con Ferrario crea e conduce IL PODCAST "Cachemire", ogni settimana su YouTube, arrivato al primo posto su Spotify Italia.
Lo Special "Cachemire – IL FILM" e` disponibile online in esclusiva su The Comedy Club.

Ha pubblicato 3 spettacoli comici: "In The Ghetto" (2018), "Luca Ravenna

[email protected]

" (2020) e il suo "Improv Special vol.1" (2021) su The Comedy Club e Comedy Central.

Nel 2021 ha partecipato a LOL – Chi ride è fuori su  "Prime video".

Il tour del suo "Rodrigo LIVE" ha registrato sold out in poche ore in tutta Italia e ora torna a sganciare mine su tutti i palchi del belpaese con il suo nuovo Live Show "568".

Napoli lo aspetta il 16 Marzo 2022 a Casa della Musica Federico I .
Durata

(Mercoledì) 8:00 pm - 1:00 am
Location

CASA DELLA MUSICA